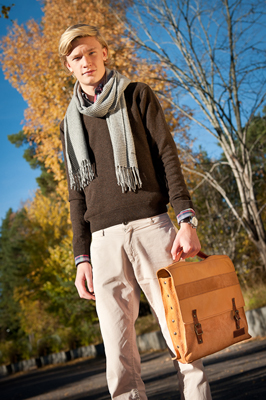 I managed to catch the last day of the autumn colours for a very quick advertising shoot for Nordisko at the weekend.
I get accused of overlighting portraits, but I hate shadows on faces, so here I used the sun, a large gold reflector, and on camera flash to lower the contrast. Perhaps the poses could have been a bit more imaginative, but I think they are going to look OK on the web site. The models were great, even though they are still at high school and had never modelled before. Really relaxed and natural, and easy to direct. I hope I can use them again.
More pics from the session are here.